About Estera
Estera Saraswati is a transformational catalyst, sacred activist, and a guide towards self-empowerment, freedom and compassion. With a background in Tantric Buddhism and temple arts, she is passionate about building a New Earth community without violence, where sexual energy is understood as sacred, the body is experienced as a temple, and committed, kind people share a common vision to manifest a better world for all. Deeply caring about all beings and our planet, Estera is a visionary and a midwife of new paradigm realities and healing spaces.
Estera supports people to free their life force and wisely access power for the benefit of all beings. Birth and death are at the core of her offerings along with sacred sexuality, temple and Tantric arts, shadow transformation and community building. A heart-warrior, she stands up for the sacred and reclamation of feminine and phallus power.
Exploring the intersections between spirituality, and different disciplines like art, technology, education, permaculture, and psychology, Estera supports people to find sacred living and respectful attunement with the subtle manifestations of life. She is interested in long-term growth, encouraging individual responsibility and understanding one's place in a larger interconnected consciousness. Estera's heart desire and actions go towards establishing a living community of sacred activists and artists.
Estera is engaged with and inspired by a number of communities dedicated to personal and collective metamorphosis: Tamera (through long term community building a new imprint of love free from fear) and Tara Mandala (restoring the only female spiritual lineage in Vajrayana, Tantric Buddhism).
Estera was born in Warsaw in Poland and currently lives in Portugal. Her nationality is planetarian.
Meet Estera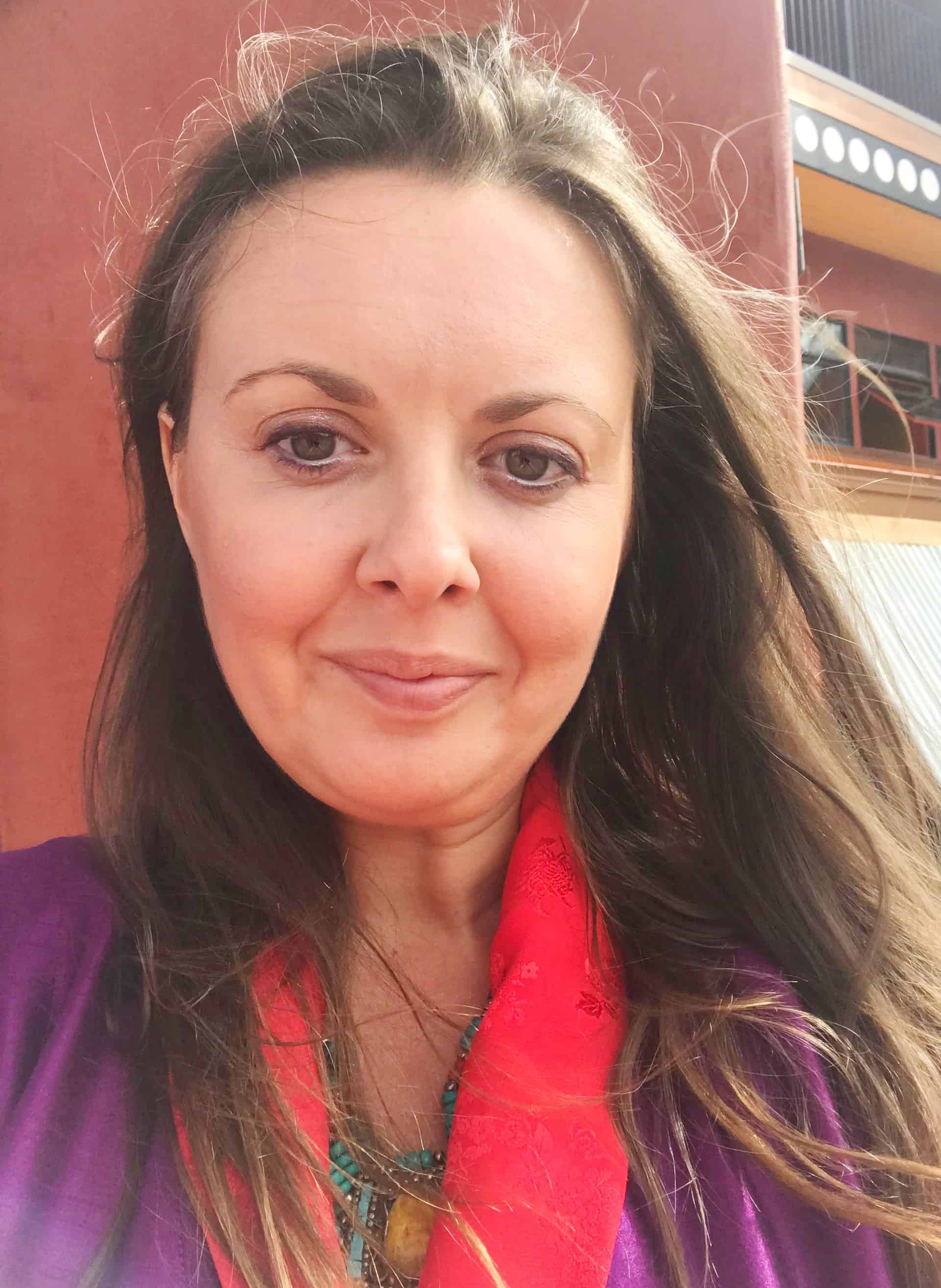 "As an alchemist, I'm creating sparks of magic, igniting. I love orchestrating reality while surrendering to the unknown. My passion is a sacred art that creates cracks in a dull daily consciousness. As a playful trickster and shapeshifter, I intentionally confuse the grabbing ego-mind.
Temple dance and music is the goddess Saraswati's gift; she creates spaces of silence so they can be heard. Words are my medicine, giving a breath of new possibilities. Sexuality is an ancient language and a way of deep multidimensional communication. Sexual energy is a fast track to awakening, a self-liberation from matrix and radical disillusioning.
My dream is to co-create a new way of living where we can realign with the sacred texture of life. My call is also to design new pathways for more evolved beings to decent into this planet through conscious birth practices and a community vessel. Power, compassion, and abundance is a reality.
I stand up for inclusive connections where all denied and suppressed parts of us—within and outside—could find a place back in our hearts.
I stand up for unity of masculine and feminine within—as well as between— genders.
I stand up for free expression.
I stand up for sexuality as a gateway to self-liberation and awakening.
Co-creation in this team is my expression of how I want to live in a free community where sovereign individuals are committed to a bigger purpose, bringing happiness to others."
Upcoming Events